When we think of global warming and ecological matters, many of us realize the topic is important, but we feel helpless to do anything significant on a personal level. The present tragedy of the oil spillage off the coast of the USA underlines the importance of preserving the planet, but also brings home the scale of the problem.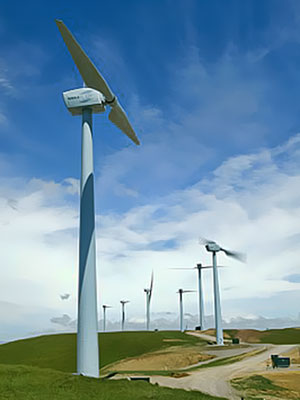 Gestures such as using cars less, turning off lights in empty rooms have their place, but remain, at best, gestures. They don't really do anything towards solving the problems associated with this whole field.
However, there is something we could do as a Province, that on one level would still be a gesture, but on a deeper level would be an interesting example of pioneering. When we build a new house, we could make it energy self-sufficient. Today the technology exists, and is rapidly falling in cost.
Solar panels which track the sun, so that they are always exposed to maximum radiation, are now sufficiently efficient, when used in conjunction with deep-cycle batteries, to supply the normal demands of a house: lights, deep-freeze, fridge, TV and computer. Water heating, stove and household heating are also supplied by solar energy. This will not always be sufficient, but can be supplemented by wind energy generation.
At Gillespies Beach in South Westland, which does not spring to mind as a New Zealand suntrap, there are two houses where these techniques are employed to give total self-sufficiency in energy requirements.
NZ makes the world's most efficient and cheapest two-bladed wind generators, and for a larger house, such as the proposed Maryknoll, self-sufficiency in energy could be a serious option that should be investigated. Until bodies such as our own Province start giving a lead in this type of thinking, it will remain the domain of those who are still regarded as the lunatic fringe.
– Michael Mahoney