People, society and the healthcare systems themselves would benefit from a return to a values-based approach to healthcare argues New Zealand Marist, Gerald Arbuckle in his new book, "Humanizing Healthcare Reforms".
In book Gerry argues that a values-based approach would be positively transformative and a much better approach to healthcare than the current financial perspective.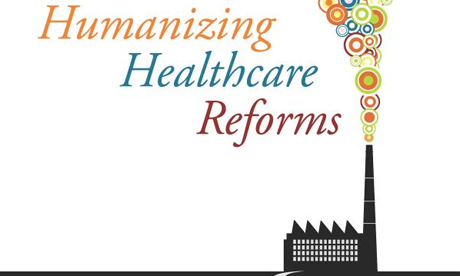 In Humanizing Heathcare Reforms, Gerry suggests that without being able to clearly identify the values and goals that unite their members, healthcare organisations are unlikely to be able to meet the demands of the constant and varied pressures they face.
His views are supported by Professor Sally Thorne of the University of British Columbia School of Nursing, Vancouver, Canada, who says the ideas in Gerry's book are an "important gap in the debates about healthcare system reform".
Others endorsing the book say that Gerry writes from a fresh perspective of social anthropology, emphasising the importance of compassion, solidarity and social justice.
They are quick to point out that Humanizing Healthcare Reforms is not all theory, and that Gerry also takes a pragmatic approach to healthcare, even explaining how individuals at every level in a healthcare system can contribute in practical ways to positive change within their organisations.
Dr Maria Theresa Ho, Former Associate Professor and Associate Dean, Head of the Medical Program, Faculty of Medicine, University of Sydney, Australia, says the message the book conveys is "critically relevant, timely and desperately needed."
The book is described as a much needed, very-accessible book, and as an essential read for anyone interested in a better approach to healthcare reform.
A former director of the national board of St Vincent's Health, Australia, Gerald Arbuckle was appointed in 2008 by the Government of New South Wales, Australia to the Independent Panel to oversee the reform of the state's public hospital system, and during 2010 he worked at Campion Hall, Oxford University, researching issues confronting the National Health Service in England.
In 2011 he gave the Martin D'Arcy Memorial Lectures at Oxford University upon which this book is based.
There are two formal launches of Humanizing Healthcare Reforms, the first sponsored by Heythrop College London, on 17 November, and the second in Sydney, sponsored by the Trustees of St Vincent's Health Australia.
Gerry describes the cover as "somewhat startling".
Those interested can order the book from Amazon.