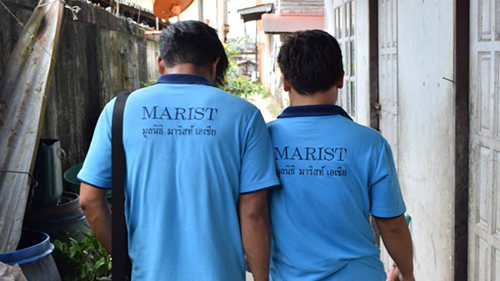 Thai authorities in Ranong, Southern Thailand recently arrested and deported 32 Burmese migrant teachers.
The arrests come as a result of an order from the Thai Department of labour to search and scan all ten Burmese migrant learning centres in Ranong.
In an attempt to keep the Burmese staff in the Marist mission school safe from possible arrest the Marist Director of Mission, Fr Frank Bird decided to close its preschool and secondary programmes.
The Marist Ranong schools are not the only ones to close.
"As we closed our doors, we went visiting the families and listening to their stories. They are struggling with not being able to go to work as their children cannot go to school. Some children wander the streets, are exposed to the dangers of fish factories, child labour, trafficking, prostitution," writes Fr Frank Bird.
Frank Bird asks for prayers as the mission continues to dialogue with the Thai government to find a way to get the children back into the classroom.