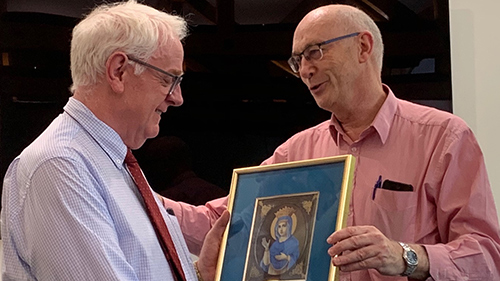 On Friday afternoon, 31 January, Fr Tim Duckworth became Provincial of the New Zealand province.
The occasion was warmly celebrated by a prayer service at the Pa Maria Retreat and Spirituality Centre during which people prayed asking God's blessing on Tim Duckworth as he began his new mission.
To symbolise the handover of office, the former provincial, Fr David Kennereley, presented Tim Duckworth with an icon of Mary.
Tim Duckworth has served in the provincial administration for many years, including two terms as vicar provincial and one as the provincial bursar.
In a letter the Superior General welcomed Tim Duckworth to his new role and thanked David Kennerley for his six years of generous service.