A consequence of the England riots is the Society of Mary's International parish near Leicester Square, in the middle of London, has not been able to fulfil its usual bread deliveries.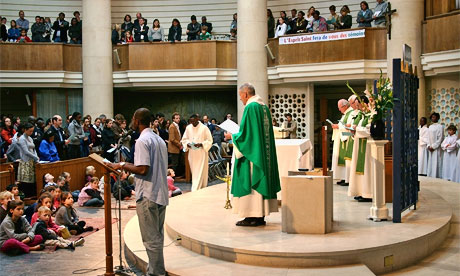 Ironically the reason for inability to deliver the bread is not the local London riots, but further away in Tottenham, where the bread is baked.
"As a result of the Tottenham riots, the baker that usually provides our bread needed to stop production for a few days," Marist Father, Bernd Kordes said.
"The Church itself has not been directly affected."
London is such a huge place that disturbances can occur in one area but make not apparent impact on others, but Fr Kordes says they are being cautions and closing the Church a little earlier than usual.
"As an inner-city parish, many of our African parishioners live in areas that have been affected, however to the best of our knowledge we don't know of anyone being directly caught up with the effects of the riots," he said.
Reflecting on what's happened, Fr Kordes commented the Marist community, like everyone else, is a little bemused by the sudden outbreak of violence and the involvement of so many young people.
"They're asking serious questions about the fabric of society in which we live," Fr Kordes said.