According to St John's College Principal, Neil Swindells, Māori students at St Johns are consistently rising to the challenge of leadership.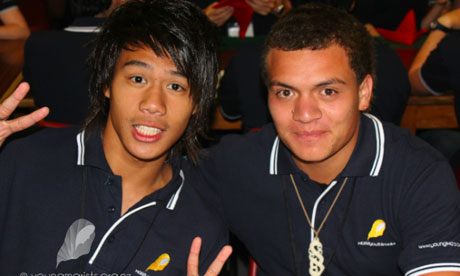 Unable to single out a reason why Māori students thrive at St Johns, Swindells is proud of the effort the school, and particularly Paul Blake, Head of Māori and mentor to many students goes to, keeping Māori students in school until Year 13.
He says evidence of Māori success in leadership is also demonstrated by a statistic: That despite only making up 20 per cent of the school roll, in the last ten years half of the head boys at St John's have been Māori.
Swindells believes one of  several factors allowing Maori students at St John's to flourish has been the Marist Youth Leader Programme which is run each year for senior students by the network of Marist schools in New Zealand.
Calling the Marist Youth Leader course "outstanding", he says "All the boys all know it is fantastic".
He says students at St John's have to apply to do the course and it is something which is really sought after.
Swindells also believes the spiritual side of St Johns suits Māori children.
"On marae, there is always prayer and prayer is just natural here at St John's" and …Māori "feel very comfortable in a school that has a strong spiritual base", he said.
Sources: