Peter Head, the National Coordinating Police Chaplain attended the Australasian Police Chaplain's conference in Darwin last week. On the way home, he was quietly watching the movie Shrek 3, only to be assailed by the woman seated in the window seat, (Pete was in the aisle seat) attempting to gain assistance with her husband who had slumped very ill in the seat between them several minutes earlier.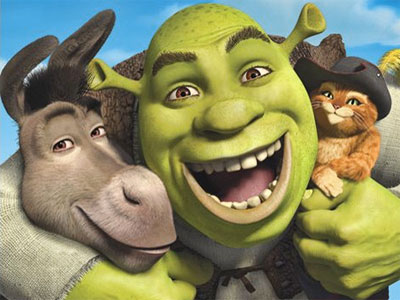 Pete, meanwhile was laughing at Shrek!
When his attention is finally gained, Pete (Critical Incidence trained) leaps to his feet and attracts the attention of the Crew by waving both arms (a la Mr Bean) in the middle of the aisle.
Four cabin crew attend the scene.
One tells Pete to go away and get out of the road.
She later realizes she's in his seat!
All's well that ends well! She made up for it with an extra drink for Pete and all landed safe and sound in Wellington.
Can anyone lend Pete a copy of Shrek – he never saw the end of the movie?