The Society of Mary began in 1816, the vision of a group of young seminarians in the French city of Lyon. This was during the aftermath of the French Revolution when the Church was in turmoil.
Inspired by the example of Mary, these first Marists looked to the early Church in order to learn and face the challenges of their present age. The early Church was marked by small groups of disciples, filled with love, moved by prayer and eager to spread the Gospel.
Fourviere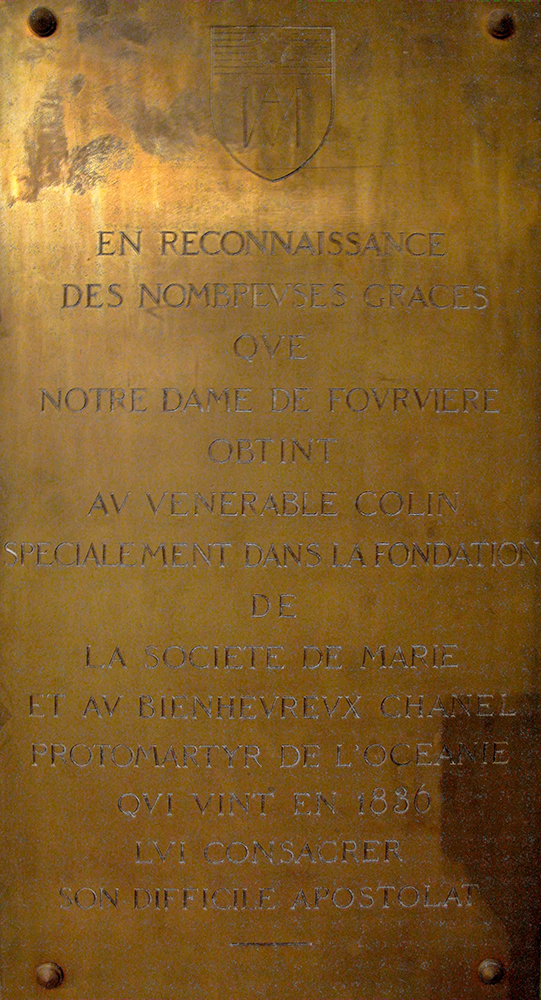 At the ancient shrine of Our Lady of Fourviere, built on a hill over looking the city of Lyon, twelve newly-ordained priests and seminarians pledged themselves to found a religious congregation bearing the name of Mary.
For a range of reasons, not all of these twelve were to continue. However one of them, Jean-Claude Colin did eventually found the Society of Mary. Twenty years later in 1836, when desperate to supply the mission areas opening in the South Pacific, Rome gave its approval for the Society of Mary to formally exist.
Fr Colin and the early Marists were convinced they were responding to a desire of Mary, whom they saw as "the mother of mercy," to support the Church in the troubled times in post Revolution France and in the South Pacific.
Reflecting on the unobtrusive way in with Mary was part of and worked in the early Church, Marists are called to be leaders, adventurers and servants of the Church, they can do great things, but prefer not to draw attention to themselves. In Marist terms, this unobtrusive approach to life and mission is what is called being "hidden and unknown."
It is without question however that despite many of the overly pious and downward looking images that overly permeate the Church's art tradition, Mary was a discerning woman, a woman of courage and active faith. He life, like those of Marists, was marked by spontaneity and joy, and lived out, actively involved in the broader community.
In this light, a particular focus of Marist work is to rejuvenate existing Church communities and establish the Church where it does not exist.