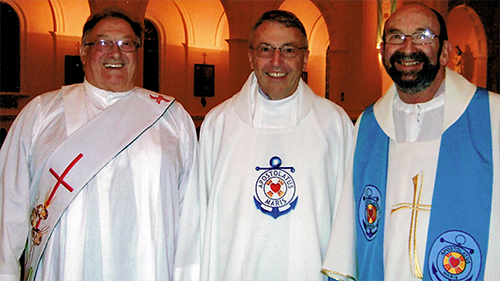 Seafarers transport more than 95% of the food and goods the world uses every day, and yet these 1.3 million hardworking men and women are often forgotten.
Away from family and friends for many months at a time, working long hours and navigating some of the world's most dangerous stretches of ocean, seafaring can be a tough, lonely and hazardous career.
As well as their spiritual welfare, the Apostleship of the Sea helps seafarers and fisherfolk to meet their basic needs. These include
a safe haven when in port
communication with family and friends
recreation while ashore
genuinely warm welcome
a spiritual oasis
Throughout the country a number of Marist priests are involved part time in this work.