Founded in 1981 as an international mission, the majority of Marists in the District of Asia are now locals. Ministries in the District (Philippines and Thailand) include:
Works of Mercy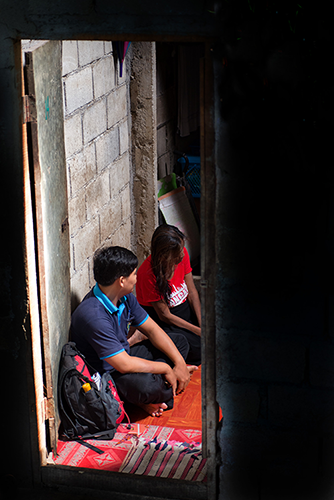 Prison ministry: The Marist Prison Ministry is a collaborative work of the Marist Fathers & Brothers, Marist Sisters & Marist Laity, providing educational, social and pastoral services for the inmates. The Marists priests celebrate Mass in the prisons most Sundays.
Care of people living with HIV-AIDS: The migrant town of Ranong has a high incidence of HIV/AIDS. Marist Asia Foundation staff care for the sick in their homes and train family members to be care-givers. MMR also facilitates hospital care when necessary and, in general, works to meet whatever needs arise for those who are sick and suffering.
Caring for the Young
Campus Ministry: Marist priests lead the Catholic Campus Ministry Davao (CCMD) team, working with university and high school students, faculty and staff, of non-sectarian schools in the Archdiocese of Davao. CCMD facilitates retreats and recollections, the teaching of catechism, and other spiritual and pastoral ministries. Mass and the Sacrament of Reconciliation is celebrated with thousands of students throughout the academic year.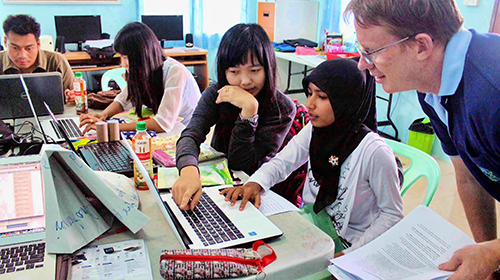 Education of migrant children and young adults: Many migrant Burmese children in Ranong do not go to school. Those who do usually finish around 12 years of age and look for work to help support their families. Marist Asia Foundation has a school specially designed for migrant children, teaching Burmese, Thai, English, Maths, Science, Computer Studies, Social Studies and the Arts.
Marist Asia Foundation also enables young migrant adults to study for a university diploma course through the Australian Catholic University, providing a tutor and an E-learning centre.
Centre for street children: Founded by the Society of Mary in 1989, Balay Pasilungan is home to some 30 former street boys. They eat, sleep, play and pray as a family, supported by a social worker and house parents under the supervision of a Marist priest. Many of the boys also attend a local school.
Support of the Local Church
Establishing a new parish: In 2012, the Marists took up residence in Matti, Digos City, and began ministering to 24 chapel communities. These communities have developed into the Matti District Catholic Community, which the Bishop of Digos hopes will, in turn, eventually become a parish.
Inter-religious Dialogue: The education and healthcare projects undertaken by Marist Asia Foundation serve predominantly Buddhist peoples. Christians are an extremely small minority in Thailand. The Marists in Ranong strive to give an attractive and faithful witness to the good news of Jesus Christ by serving any who are in need.
Vocations ministry and formation
Helping young men discern their vocation and then preparing them for the possibility of becoming Marists – are also important works in the District.
To find out more, please visit www.maristasia.org.