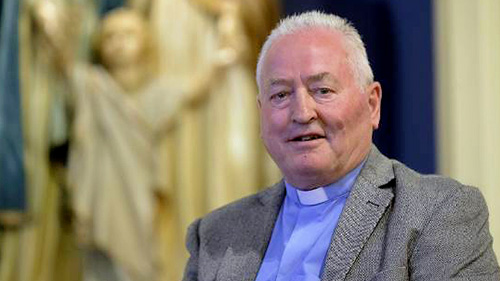 St Mary of the Angels parish in Wellington, New Zealand has been busy receiving calls and messages from around New Zealand and internationally, congratulating the Parish Priest, Father Barry Scannell SM, on his 2018 New Year honour.
Fr Scannell, led a seismic strengthening project for the St Mary of the Angels church in Wellington, raising $10m to future-proof the Wellington central city church.
Recognising his service to the community and heritage preservation, he was appointed a member of the New Zealand Order of Merit (MNZM).
Barry Scannell said the award came "out of the blue".
Very humbled to receive the award, he noted that while fronting the project, many people were involved.
"I certainly consider it an honour for the many generous donors and the skill of our contractors.
"While I received the award, I see it as far bigger than about me.
"It's a wonderful story about St Mary of the Angels Church; an inner-city church, so central to the lives of many, but also beyond the city's boundaries.
"To achieve St Mary's strengthening and ensure it was preserved for future generations is one of the highlights of my time as parish priest", Barry Scannell said.
In June 2017, Wellington Mayor, Justin Lester, presented Fr Scannell with an Absolutely Positively Wellingtonian award.
The Absolutely Positively Wellingtonian Awards are a way for the Wellington City Council acknowledges members of the community who have made outstanding contributions, to the Capital City and its people.
"The Absolutely Positively Wellingtonian Awards are about recognising the people who selflessly give so much to our communities", Justin Lester said.
Barry Scannell will shortly complete his term of Parish Priest at St Marys and take up a position as Parish Priest in the combined Napier parishes.
Source: Stuff