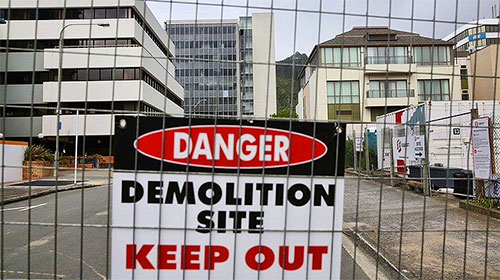 The recent 7.8 earthquake is taking its toll on the Society of Mary's communication.
Both outgoing and incoming mail is impacted.
Generally the time of the year when the province writes to Marist priests and brothers advising them of their appointments for the coming year, some have still not received their appointment by mail.
The administration expects the letters might be stuck on State Highway 1 between Blenheim and Christchurch.
The demolition of a building on Molesworth St is also disrupting incoming mail.
Housed nearby a quake-damaged office block in risk of collapsing, the Province's PO Box is inaccessible and some mail remains in the PO Box.
While the PO Box is closed, the province is collecting its mail from the mail centre in Kaiwharawhara.
The province regrets it may not have received some correspondence and asks correspondents who have not received a timely reply to their letter to use an alternative method to check and see if the mail was received.
As an interim measure the province is recommending sending correspondence as an attached email.
Image: RNZ