The cause of Fr Antoine Garin SM was launched on 14 April at a Mass at St. Michael's Church, Remuera, Auckland.
The launch sponsored by an Auckland lay group acknowledges Fr Garin's founding of the parishes of Howick and Panmure.
Fr Garin was sent to the North of New Zealand to minister among Māori.
In his homily Fr Merv Duffy SM retold an event from Fr Garin's diary saying that when he and the two brothers accompanying shared a meal with local Māori at their place, it was customary that after the meal a bell would go, announcing time for prayer to which Fr Garin said "we worship God better than in the finest churches."
A good number of people were at the launch, including members of every branch of the Marist family, parish representatives from Howick and Panmure and representatives from local Catholic schools.
Having learnt Te Reo and developed significant friendships with the Māori in the north, in 1850, Fr Garin was sent south and assigned as parish priest of Nelson to look after the Catholics in the local area but also Buller, Marlborough and Westland.
Bible in Schools
Being a Marist and interested in education and being the local pastor Fr Garin was keen for young people to have the opportunity to learn about God.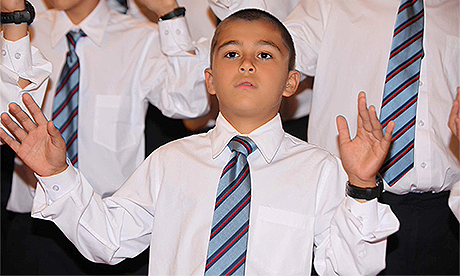 Indeed outside of church circles, he was probably most noted for his work in education; setting up boarding schools and orphanages in Nelson and in a country offering free and secular education, he was particularly noted nationally for his campaign for the Bible to be lawfully read in class as the last part of an ordinary school course of instruction and for school classrooms to be used for religious instruction outside of school hours.
It was a campaign he won and in 1867, with the support of Oswald Curtis, the Nelson provincial superintendent, the New Zealand Education Act was ammended.
On the occasion of his golden jubilee of priesthood Archbishop Redwood, a former pupil of his in Nelson named him 'venerable arch priest of Nelson' and remarked that there was not a remote corner of the colony in which there were not pupils of Fr Garin's school.
Dying veteran says no to returning to France
Towards the end of his life Fr Garin had poor health but refused to give up his work and return to the comfort of France. It was his view that younger missionaries should see a veteran dying on the battlefield.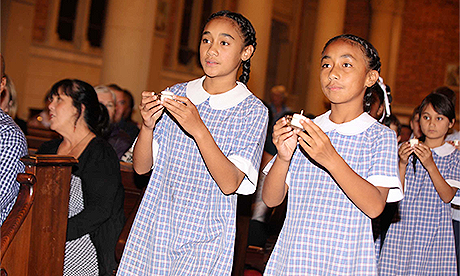 Eighteen months after he was buried, Fr Garin's remains were exhumed and placed in a crypt underneath the chapel.
Despite the coffin being waterlogged, according to those present there was neither sign nor smell of corruption from the body and they all signed a document attesting to these facts, however Archbishop Redwood wanted the account of Fr Garin's incorrupt body to remain secret and prevent a cult developing around him.
An incorrupt body or not Fr Garin was a man of great faith, a man who reached out across cultures and who has a popular following.
The Mass launching his cause for canonisation on 14 July 2016 was significant because it was on this day that Fr Garin said Mass for the last time in Panmure and Howick, and to the day, 39 years later he died in Nelson.
Is Fr Garin a saint?
As well as preaching at the Mass, Fr Duffy also posed the question whether Fr Garin was a saint.
Answering his own question, Fr Duffy told the congregation that many of his contemporaries thought so.
Archbishop Redwood, who conducted his funeral declared "He was indeed a saint, and attracted universal respect, and in many sincere veneration."
Fr Duffy therefore concluded, "Given his life and deeds, I think I can safely say that if he did not get into heaven then most of the rest of us do not stand much chance".
To mark the occasion, prayer cards were blessed and distributed with Fr Duffy encouraging people to pray to God through the intercession of Fr Antoine.
Sources