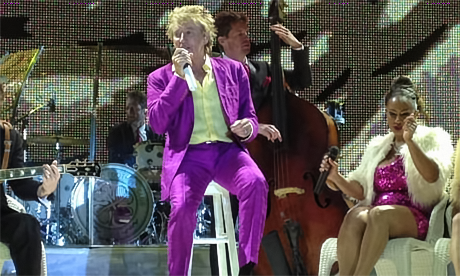 For the first time since 1993 the Mission Concert will not be staged at the end of summer.
Worries began in February this year when a Ronan Keating headlined concert attracted less than half of a normal crowd.
"I don't know if there are a lot of answers", Mission Estate CEO, Peter Holley told local newspaper, Hawkes Bay Today.
"The decision did not signal the end of the event", he said.
James Erskine, Chairman of Sports and Entertainment Ltd (SEL), said in a statement that the concert had been postponed until a suitable act could be found.
"The search for a suitable act had been fruitless so far this year and rather than continue to ask for patience from the many thousands of loyal concert fans who attend annually, SEL had made a decision to postpone."
The event organisers were disappointed for businesses and fundraising organisations who had come to rely on the Mission for their share of the multi-million dollar Hawkes Bay event.
In recent years, the Mission Concert has faced increasing commercial competition from other concerts and sports events, highlighted when on the same day as last February's concert there was a sell-out for Kiwi performers Sol3 Mio and Dame Malvina Major at Black Barn Winery, Havelock North.
Big name acts coming to New Zealand this summer include: The Rolling Stones, Rod Stewart, The Eagles, Paul Simon and Sting.
Concerts began at the Mission in 1993 and over the years they've featured artists including Dame Kiri Te Kanawa, Ray Charles, Shirley Bassey, Rod Stewart (twice), Sir Cliff Richard, Carole King, Tom Jones, Eric Clapton, Sting, Dionne Warwick, The Seekers, Olivia Newton-John, Kenny Rogers, the Beach Boys, Julio Iglesias, Lulu,  Carole King and Barry Gibb.
In recent years tougher alcohol licensing conditions stopped concert patrons from bringing their own refreshments into the concert.
Mission Vineyards were established in 1851 by the Society of Mary whose charitable works in New Zealand directly benefitted from the concert.
Sources