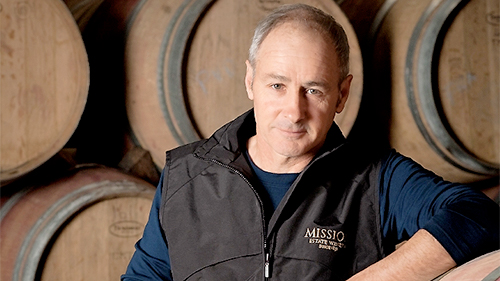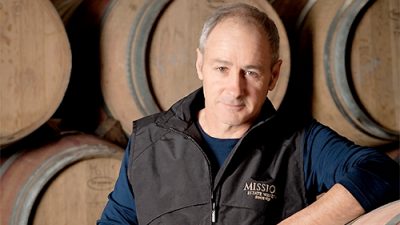 2018 is the twentieth anniversary of the Mission Estate Winery's environmental certification, and winemaker Paul Mooney continues to be extremely passionate about sustainability.
Ahead of its time Mooney says "Mission is also being sustainable because it's the right thing to do".
"The Mission's focus is very much in line with Pope Francis' commitment to sustainability", he says.
Mooney says that sustainability is just as much at the heart The Mission Estate's core values, as are Mission's roots, and maintaining its commitment to being an authentic artisan wine producer.
Quietly, he also admits that when it comes to sustainability, he is "wired that way … it's like an obsession".
Sustainability pays off
The Mission Estate now says they use a third of the energy of the average winery of their size.
Mooney however is reluctant to claim Mission Estate is an industry leader.
Rather, he feels The Mission's approach to producing fine wines is to authentically and quietly work away on sustainability, and to take seriously Mission's commitment to ensuring it leaves a small energy, water and resource-use operational footprint.
"Those who know Paul know it is not a marketing or PR strategy, but a genuine commitment to Mission's values and beliefs",  says former assistant winemaker Br Matthew Morris SM who has known Mooney for 40 years
Environmentally certified for 20 years
The Mission is one of the five wineries who ini­tially set up an Environmental Management System.
In 1998 it obtained ISO Certification recognising its ongoing commitment to sustainable viticulture and wine-making practices; two elements that are now common practice.
1998 also saw Mission Estate starting to run some of its vineyard blocks organically.
Further sustainability steps, including additional capital investment for a new winery, delivered even greater benefits.
The success of these initiatives are are not only proving environmentally very positive, but the quality of Mission Estate wine is also improving.
At Easter this year, Mission Estate won gold medals for the 2015 Jewelstone Syrah and 2017 Estate Pinot Gris picked up gold medals at the prestigious Royal Easter Show Wine Awards.
For the Jewelstone Syrah this award further cements Mission Estate as one of New Zealand's top Syrah producers and it comes off the back of the 2014 vintage also winning gold at Royal Easter Show and Air New Zealand Wine Awards.
In addition, the 2013 vintage won both gold and then went on to pick up the coveted trophy and the International Wine Challenge considered by many to be the world's finest and most meticulously judged wine competitions.
Mission Estate CEO Peter Holley says the sustainability focus is also financially rewarding, and ensures a positive return on invest­ment for shareholders in their support of charitable works in New Zealand.
Mission Estate's approach to sustainability
Key in Mission Estate's approach to sustainability is the Society of Mary, (Mission's owners) who established astute governance, with a Board and CEO who are genuinely supportive of the sustainability focus and initiatives.
Outlining the move to sustainability, Mooney said Mission Estate started small and without modern technology.
It set small projects to begin monitoring and measuring key components of their opera­tion from soil testing to energy use.
"While these metrics are now common practice in the industry, they weren't 17 years ago", he said.
With a degree of satisfaction Mooney notes that Mission's modern technology means Mission constantly moni­tors the winery's energy usage, including finding the "coefficient of per­formance" (COP) of their plant.
"We have clear benchmarks in place across a number of measures and sustainability is now an integral part of the Board's business plan", Mooney says.
Sources