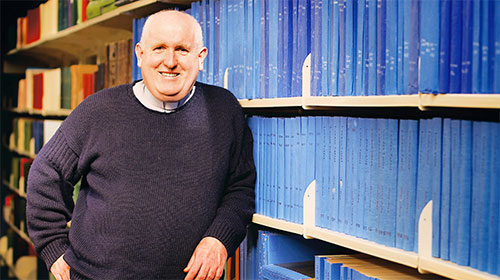 From January 2017 Fr Merv Duffy will be acting principal of New Zealand's Catholic theological college.
The appointment, made by Good Shepherd College's Trust Board is for a brief period while a review of the structure of the College is undertaken.
The appointment also coincides with Fr Duffy concluding three terms as a provincial councillor of the Society of Mary in New Zealand.
Currently a lecturer in systematic theology and dean of studies at Good Shepherd College, Fr Duffy holds a license and doctorate in systematic theology from the Pontifical Gregorian University.
From Christchurch, Merv Duffy joined the Society of Mary and was ordained in 1985.
While studying for priesthood he also completed a degree in Mathematics at Victoria University of Wellington.
After ordination he taught Mathematics, Computing and Religious Education at secondary level, and was one of the group of teachers involved in the writing of textbooks for the 'Understanding Faith' religious education syllabus.
A member of the expert panels for the writing of Unit Standards and Assessment materials for Religious Education, for three years Duffy was employed by the Qualifications Authority as the National Moderator for Religious Education.
Good Shepherd College – Te Hepara Pai was established by the New Zealand Catholic Bishops Conference and by the New Zealand Province of the Society of Mary in 2001.
The College exists to provide theological education in the Roman Catholic tradition and has a special focus on the formation of candidates for ordained priesthood in the Catholic Church.