Ten years in the making, "Broken Vows" is a novel inspired by a relationship which began at Mt St Mary's Seminary, Hawkes Bay.
Author, Rohan West, aged 49, released his debut novel "Broken Vows", loosely based on fact and inspired by his maternal grandparents meeting at the Seminary after the 1931 Hawke's Bay earthquake.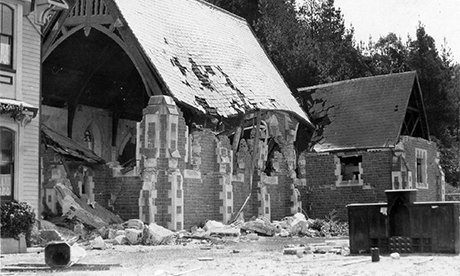 The plot has West's grandfather, Albert Robertson a seminarian, caught in the Napier earthquake of February 1931. Buried in the rubble of the seminary's chapel, he is pulled out unconscious and barely alive.
West's grandmother, Abigail McCarthy, a nurse from the local Napier hospital, was sent to the Mt St Mary's seminary to tend to the injured, along with her cousin Moira.
And there the romance started.
"Details were very light, hence turning the story into a piece of historical romance fiction," West said.
West, an expat New Zealander and sports marketer lives in Leicestershire, UK. He is delighted his book has been released after nearly 10 years in the making.
"This has been a labour of love for me but it's an inspiring story which I wanted to share," he said.
"The story of how my grandparents met, fell in love and eventually ran away together was a family secret for over 50 years.
"My mum and aunt only found out by accident," he said.
West told the NZ Herald that his grandfather loved literature, so he wanted to honour their beautiful story by writing about it.
The Amazon review says of the book, "Broken Vows is a historical romance that will delight fans of Sebastian Faulks and Colleen McCullough."
Sources