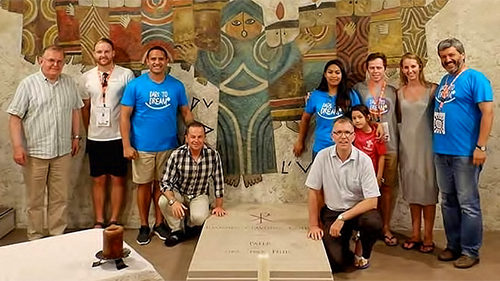 "A profound day" is how LOGOS leader Jen Martinez describes her experience visiting the grave of Marist founder, Jean Claude Colin at La Neyliere, south of Lyons, France.
"I was moved to see how many young people were touched and inspired by being with JC Colin.
"I am so grateful to have shared singing Mo Maria with the fellow Kiwis as we stood around Fr Colin", she wrote, giving thanks for her Marist journey on Facebook.
Jen Martinez along with Sam Mano and Matt Grevatt represented the Marist Youth Development organisation, LOGOS, at the anniversary Mass of an aspiring group of Marists signing a pledge to found the Society of Mary.
The aspiring Marists signed the pledge 200 years ago in the chapel attached to the Lyon Basilica of Our Lady of Fourviere.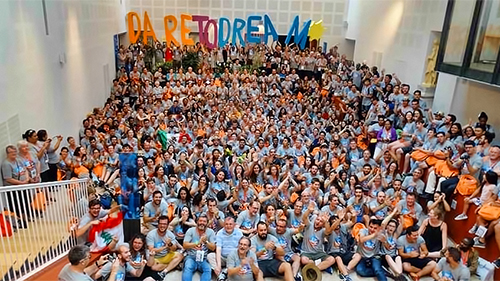 The bi-centennial Mass, was celebrated on 23 July 2016 in the Basilica of Notre-Dame de Fourviere. Fr John Hannan, the Marist Fathers Superior General presided.
Prior to the bi-centennial Mass, young Marists from the Marist Fathers, Marist Sisters, Marist Brothers and SMSM sisters participated in a week of activities marking the Fourviere Pledge.
Called the Dare to Dream, the programme attracted around 400 young Marists from around the world.
Source: LOGOS