The Superior General of the Society of Mary, Fr John Hannan is urging the Society to look outwards again.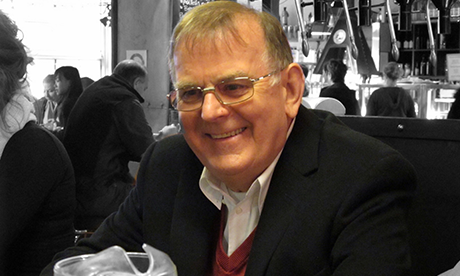 In a general letter to all Marists, "Time To Look Outward: The mission of the Society of Mary today", he challenges current Marist thinking and suggests members of the Society of Mary once again find the missionary purpose of the Society.
"Pope Francis urges religious to go outwards, beyond ourselves and our problems and to orientate our efforts outwards; to the needs of our brothers and sisters, especially those on the periphery," Fr Hannan comments.
While mission exists at the level on intention Fr Hannan urges Marists to go further. "We've got to take steps to understand this emerging culture, to equip ourselves and especially our young men appropriately."
"The Society is more than a spirituality" and young people are looking for "a high and heroic task; a mountain to climb, a wall to breach, a battle to win", he wrote.
"If we want to recapture (Marist founder) Jean-Claude Colin's understanding of Marist mission we have to grasp that: 'It is the very fact of bearing Mary's name that determines the Society's apostolic choices; to go everywhere seeking out sinners, to give them all one's time, leaving others to care for souls who are doing well, to undertake what others will not do, to refuse parishes, where one is bound to people who are already Christian, and chaplaincies, which limit the soul's horizon'". (Jean Coste: A Certain Idea, 22).
The Society is more than a spirituality… young people are looking for a high and heroic task; a mountain to climb, a wall to breach, a battle to win.
Fr Hannan asks Marists to be courageous in responding to the real challenges of our world today and says the answer lies in the very origins of the Society. He refers Marists to Chapter One of the Society's Constitutions.
Acknowledging we live in different times, the Superior General again references Pope Francis observing we are not negotiating an era of change but a change of era, one that is not limited to the first world.
He says Marists throughout the world will need to change in order to meet these challenges.
Fr Hannan says the Society of Jesus gives us a basic understanding for ministry. "They are priestly for the most part, but with a variety, mobility and adaptability that is not usually required of diocesan clergy", however he adds, "Marist missionary zeal is paradoxically a combination of mercy, maternal care and a fighting spirit, with courage and strength".
Fr Hannan concludes asking, "What new works should we undertake? What works should we invest in? Which particular ministries should be handed over to others?"
He is however confident that the Society's mission will evolve along the lines of being more global, more focussed on the disadvantaged, more prompt in answering the urgent needs of today; framed within a pluralist and inter-religious environment.
"We are called, by a gracious choice, to do great things, evangelising a changed and changing era."