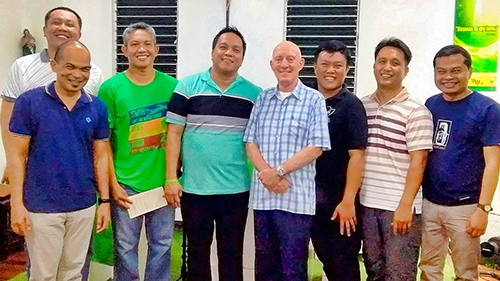 New Zealand Marist, Fr Pat Devlin, May 31, finished his six year term as leader of the Marist Asia Mission district.
The District is particularly grateful to Fr Devlin for bringing it stability; for setting up structures, systems and policies that will sustain it and the Marist priests into the future.
As someone who encouraged his fellow Marists to undertake on-going formation, studies and better equip them for ministry, the District, in a statement on their website, says Fr Devlin has harnessed the potential and gifts of its members.
"We are very grateful to Fr Pat for the many good things he has done in our District over the past 6 years. We thank him for sharing his life and gifts to the people of Asia. We will be forever grateful for what he is and will be to our District."
Shortly, Fr Devlin travels to Rome and becomes Secretary General of the Society of Mary.
His appointment comes at the request of Superior General, Fr John Larsen, also of the District of Asia.
On June 1, Fr Chris Ganzon became the new Marist Asia District leader.
Source