The Marist Seminary in Auckland is not able to accommodate all those interested in a discernment weekend and has asked two young men to apply again in June.
Having to turn people away does not come easy to Marist Vocations Director, Fr Peter McAfee.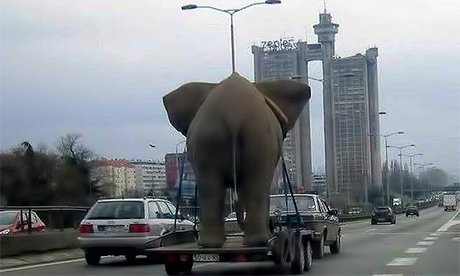 While on one hand he is disappointed the seminary cannot accommodate everyone he also realises that the time available is limited and having too many attending would defeat some of the purpose of the weekend.
Peter McAfee hopes that those who could not be accommodated might still be inclined to attend the June discernment weekend.
Interest in the discernment weekend comes after a Facebook campaign which included a somewhat 'cheeky' image of a slow elephant getting a trailer-ride to its destination.
The matching caption read "Seminary is filling fast, don't be left behind".
On the weekend of April 29 – 1 May, the seminary will welcome 8 young men looking to discern whether they have a vocation to Marist priesthood or brotherhood.
Those after more information about the June discernment weekend are invited to contact Fr Peter McAfee.