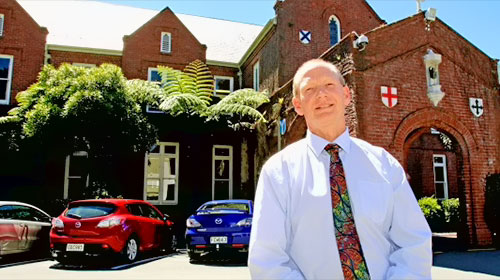 Rector of St Patrick's College Silverstream, Mr Gerard Tully says there is no room for violence at the college.
Mr Tully was speaking to the school community about the assault of four people by a former St Patrick's College Silverstream student and Wellington representative rugby player, Losi Filipo.
He said he hoped "all who have been affected by the violent incident of October last year – particularly the victims and their families – will recover from their trauma and be able to confidently enjoy life again."
Filipo was a student at the school when the violence took place.
However in a twist, Tully encouraged the school community to support the young man.
"We do not wash our hands of him, but stand beside him as he seeks to address the harm done and rebuild his life on his journey to become a 'compassionate, just and successful citizen' of New Zealand," Tully wrote in a newsletter.
"As a Catholic and Marist school, and in this Year of Mercy, we remain passionately committed to the Gospels and values/virtues/gifts that flow from them, such as honesty, forgiveness, hope and redemption."
Source: DomPost