New Zealand artist and ecologist Fr Peter Healy SM, says his paintings are like a spiritual prayer presenting the beauty of creation.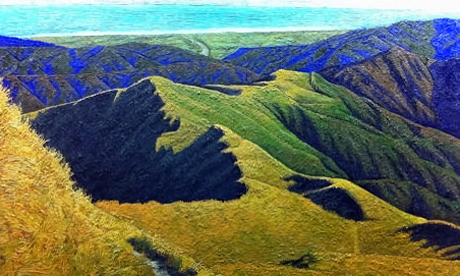 He was speaking at the opening of an exhibition of some of his paintings at the Mahara Gallery in Waikanae.
Peter said his paintings were his way of capturing the truth of nature and expressing the hope that it would not be destroyed by some of the forces that today do not respect nature and the balance of our world.
Peter has four works there with the overall title 'Tararua Landscapes'.
They are works from 2013 and 2014.
His works are presented alongside two other artists, the late John Foster, who has produced some large works, including the sadness of war, and another local artist, Adrienne Spratt, with works of Māori weaving and art.
The exhibition opened  7 February and exhibition runs until 22 March.