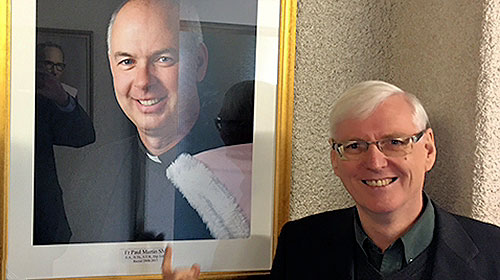 Vicar General for the Society of Mary, Fr Larry Duffy arrived in Auckland on October 29 to visit the New Zealand province.
He will be in New Zealand until mid November.
During his time in the country he will visit with each Marist individually, attend two, two-day Provincial Council meetings, a Finance Committee meeting and participate in regional gatherings in Auckland, Hawkes Bay, Wellington and Christchurch.
In a letter to Marists, sent prior to his arriving, Fr Duffy said he is looking forward to meeting New Zealand Marists and spending time with them and he hopes the time of information sharing and reflection will be mutually enriching; with a particular eye to future of the Society and the 2017 General Chapter.
Images: