An Inner Music; a user-friendly book on the mystics by Marist priest Craig Larkin, will be launched shortly.
It is one of several books Craig Larkin was working on when he died in June 2015.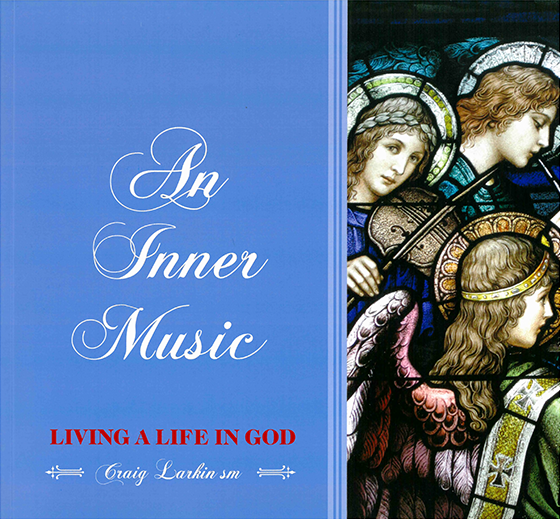 An Inner Music provides an introduction to 20 mystics and spiritual teachers; offering a series of down-to-earth reflections on how the insights of the spiritual masters can relate to and transform our own lives, including:
Julian of Norwich – The little nut
John Tauler – The fisherman
Augustine of Hippo – The stretched bag
Origen of Alexandra – The hidden spring
Psuedo-Macarius – The divided heart
Evagrius of Pontus – The pilgrim
John Cassian – The ploughman
Dante Alighiere – The beasts of the gate
The Psalmist – The desert
Anonymous author – The cloud
Diadochus of Photike – The unruffled sea
Nicodemus of the Holy Mountain – Tiny creatures in the mind
Francis de Sales – The fall in the ditch
Gregory of Nyssa – The encouraging witness
Hesychius of Sinai – The dancing dolphins
Jean-Joseph Surin – The lute player
Caryl Houselander – The reed
Hildegrade of Bingen – The feather
Teresa of Avila – The butterfly
John of the Cross – The soaring bird
Themes in the book are illustrated with photographs of the stained glass windows in St Mary of the Angels; the church where Craig Larkin was ordained on 1 July, 1967.
Craig Larkin introduces the book saying that as a professional Christian, he was disappointed that religion made too may people are afraid of God and that for many religion was a matter of anxiety and attention to detail.
However, he continues, "Fortunately, throughout history there have been countless others who have experienced God in another way.
"There's music in their soul, and their lives have been a song", he wrote.
Describing An Inner Music as a beautiful book, New Zealand Provincial of the Society of Mary, Fr David Kennerley says that subject matter deals with Craig's life long interest; prayer and spirituality.
"In true Craig Larkin style, readers will find the book very accessible.
"He is writing about what was very dear to his heart," he said.
David Kennerley believes "An Inner Music" will have great appeal to anyone who wants to learn more about the interior life from the spiritual masters.
Craig Larkin was a former Provincial of the Society of Mary in New Zealand and a popular lecturer in spiritual theology for many years. He was very involved in formation programmes in New Zealand and internationally.
An Inner Music will be launched in Wellington at Connolly Hall at 6 pm on Monday 9 May and in Auckland at the Columba Centre at 6 pm on Friday 13 May.
Copies cost $45 incl GST and post and packaging. They are available from the Society of Mary:
Cerdon
PO Box 12154
Thorndon
Phone: +64 4 499 3060
Please send payment with your order.