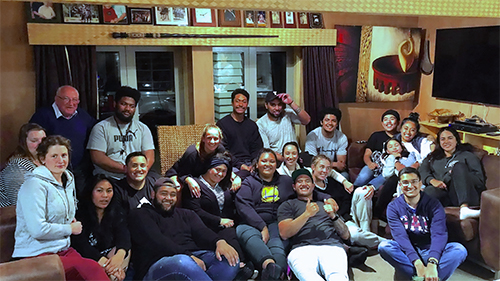 LOGOS, the Marist Youth Development agency in Auckland, November 20, farewelled Tayla Fa'aofo as she departs soon to work at the Marist Mission in Ranong, Thailand.
The farewell was at a shared meal with Tayla and her family.
Not long completing her Bachelor of Education to become a primary school teacher, Tayla he will work at the Marist Asia Foundation for three months.
She will join another member of the Logos community, Laura McLellan, who is on an eight-month assignment in Ranong.
Both Tayla and Laura are former students of Marist College.
Tayla was the college's Head Girl in 2014.
Since leaving high school, Tayla has volunteered her service and gifts as a Connector in the Logos community, being a part of school retreats, community events, and other programmes.