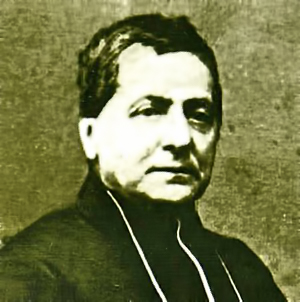 In Lewis Carroll's book, Alice in Wonderland, the King advises the White Rabbit who is about to read some verses: "Begin at the beginning, and go on till you come to the end: then stop." With our story it's a little different.
The beginnings of the Marist story are very complicated.
Unlike other movements which have one clear personality spearheading the group, the Marist project seems to have been much more of a corporate experience, with many different personalities entering the stage, some remaining in the forefront, some disappearing temporarily, and some disappearing forever. For this reason, it may be better for us not to follow the advice of the King, and instead to start somewhere after the beginning, meeting a man who was neither a founding personality nor a member of the first group of Marists. His name was Gabriel-Claude Mayet, and he was born in Lyon, France, in 1809.