Fr Paul Donoghue, the Provincial of Oceania, has written to Oceanian Marists informing them of the impact of the recent earthquake on the province. In his letter he told the province that as the quake was the southern coast, on Upolu, it meant that no Marists in Samoa were injured, however several villages in Tonga, with Marist connections, had been damaged.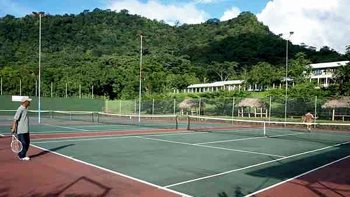 The damaged Tongan villages are associated with Marist Fathers, Suni Halapio, Lino `Isileli, Lolesio Tupa and Mikaele Paunga.
Paul was pleased to report that Chanel College was able to be used as an evacuation centre for Apia, and that people slept over on the first night.
He also asked that we "join our prayers for those families who lost loved ones. And also pray for those who have lost their property and possessions as they now face having to begin all over again."