Barry Scannell the newly appointed Parish Priest of Wellington's St Mary of the Angels inner city church, has been also been appointed to the Archdiocesan Council of Priests.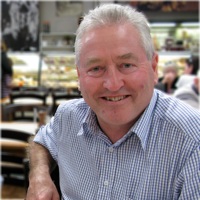 Each diocese has a council of priests which functions as it were as the Bishop's senate.
The role of the council is to assist the Bishop and be, as it were, the Bishop's senate, assisting him in the governance of the diocese so that the pastoral welfare of  the diocese is promoted. It also functions to put into effect the ideals of friendship and close association between priests and their bishop which their shared ministry supposes.
The appointment to the Archdiocesan Council was made by Wellington's Archbishop John Dew.
Prior to arriving in Wellington, Barry had been the Chairman of the Auckland Council of Priests.