Former Hato Paora head prefect and executive member of the Catholic Runanga, Areti Metuamate, will attend Australia's "Brightest Young Minds" 2010 Summit in Sydney next month.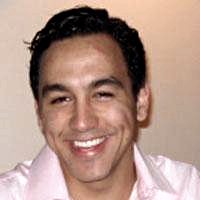 Picked as one of Australia's top 100 brightest young minds, Areti will join with others to discuss "current issues". Included in the wider discussion group will also be Australian Prime Minister, Kevin Rudd and leading business and community leaders.
Maori Party co-leader Tariana Turia has praised Areti describing hims as "A beautiful mind".
"There are more than three million young people in Australia, thousands of whom applied to be selected and along comes this young man from Aotearoa." Mrs Turia said.
Areti told Waatea News that his selection shows that Maori can do anything with focus and hard work.
"For so long we have been seen as second class citizens and not as achievers," he said.
"Actually that is complete rubbish and we have to change that, not only in our home country but also show we're competitive everywhere."
Areti, of Ngati Raukawa, Ngati Kauwhata and Waikato-Tainui, is on a Freyberg Scholarship to the National University in Canberra. He's studying for a masters degree in international politics, defense and strategic studies.
Sources