At the end of the day St Pat's College is the winner, as St Patrick's College Wellington and St Patrick's College Silverstream battle out the Wellington Premier-One rugby trophy.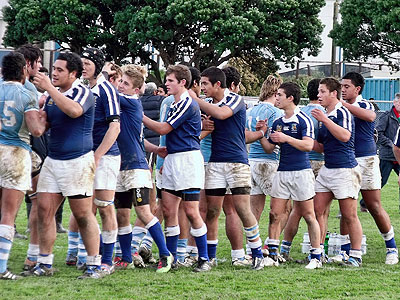 The game promises to be entertaining as both sides have skilful running backs. However by winning both the traditional fixture for the Old Boys' Cup and and the special 125th Jubilee celebration game, St Pat's Wellington goes into the game as favourites.
At the end of the competition round, St Pat's was ranked first-equal and Silverstream was in fourth place.
This is the first time the two Marist Colleges have played each other in the finals of the current Wellington Premier-One College format.
The game is played on Monday night and both teams have two players in the sights of the New Zealand Secondary School selectors.