The Marist's Pa Maria  Ministry provide a number of ways for busy people to grab moments of tranquility and to use them to look at the world with new eyes.
On Tuesday Pa Maria launched Pray the News, an Internet-based service that provides an opportunity to see the news with fresh eyes.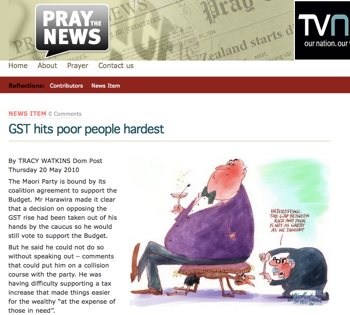 More-so than ever before, the world is awash with news from different media. Television, radio, Web pages, Twitter, Facebook, magazines and even the traditional daily newspaper, we live in almost constant exposure to streams of news.
Seeing the world with different eyes is key to Praying the News.
To participate in Pray the News, people can either
Each Monday, Pray the News highlights a single news item, topical in the main-stream media. In addition it adds two reflections and a scripture passage, and invites the reader to mull over them.
Pray the news is a spring-board for prayer and a chance to dialogue between the world we live in and our private world.