The Marist City and Marist Internet Ministries were both on fire Thursday. Literally.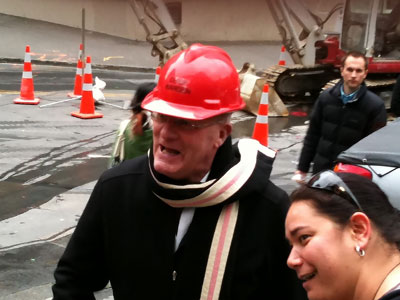 Tenants on all five floors of the Church St building were out on the pavement as the fire brigade answered the alarm, sounded due to an electrical fire on the main switchboard in the Church Street building.
No one was injured.
Level five was closed off for the whole of Friday while building management explored the reason for the fire and re-established electricity to the floor.
Normal business on level five had been disrupted on two previous occasions by fuses blowing on the main switchboard.