The Society of Mary and the Hastings District Council have concluded negotiations regarding the purchase by the council, of the Society's six hectares of land, the Waimarama Domain.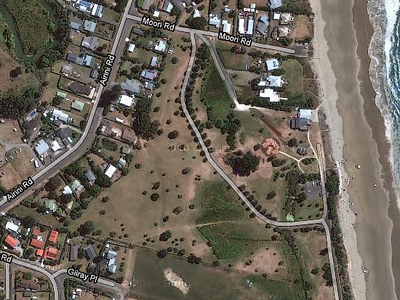 The purchase will ensure public access to the land forever.
The Society and the Council have agreed that the land will be maintained as a reserve for recreation for the general public. The descendants of the original landowners will be involved in the ongoing management of the land.
Council has agreed to allocate $500,000 towards the purchase of the domain, with the balance of funds to be secured from the HBRC and adjoining landowners by 31 August 2011.
Mayor Lawrence Yule says "discussions are underway with those parties and although he has an expecation that the funds will be secured by 31 August, the transaction is unlikely to proceed, without their support".
The land will be re-named the Arini Donnelly reserve, in perpetuity, in recognition of her ownership of the land which became Waimarama and the role her estate played in the development of the township.
A descendant of Arini Donnelly, Eru Smith says "a number of matters over the future of the land have remained unresolved for a long period of time and this decision brings them to a satisfactory conclusion".
The Society of Mary Provincial, Fr Brian Cummings, says "legal title to the land has been held by the Society since 1921 and public access to the beachfront has continued throughout those years. We are confident that public access to the beach, across the land, will be maintained by the council and hapu".
"This agreement recognises the relationship of the Marist community has had with the local hapu over many years", Fr Cummings says.
The agreement to purchase follows negotiations between the Society and descendants of the original land owners. Representatives of the descendants included Jacqui Wilson (recently deceased and who was a great grand-daughter of Arini Donnelly) and Eru Smith, a descendant of Arini's sibling.
Arini Donelly was one of five children of Cheif Karauria Pupu and Haromi Te Ata. When Arini died in 1909, she was the legal owner of theland which was to become the Waimarama township.
Other Sources