The new Napier Pastoral Area team is gearing up for action.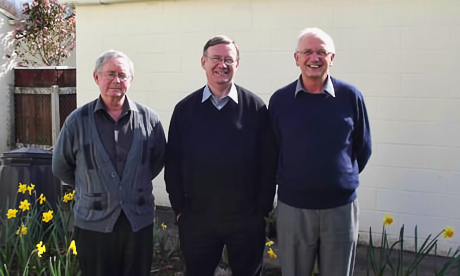 On Monday 13 September they met with the Provincial, Brian Cummings at Cerdon and Friday 17th they met with Bishop Charles Drennan and other leaders of the pastoral area, at Taradale.
Peter Head moved to Hawkes Bay on Tuesday  and becomes becomes the Parish Priest for all the Pastoral Area (St Patrick's, Napier, St Thomas More, Napier and St Mary's, Taradale).
Bishop Drennan has also asked him keep an eye on the welfare of the clergy in the wider Hawkes Bay on behalf of the Bishop.
Bernard Carney is the Superior of the Marist Community of himself, Peter Head and Earl Crotty.
The community is based at St Mary's, Taradale.