The Australian Marist province welcomed Fr Des Darby to St Patrick's Church Hill, Sydney today.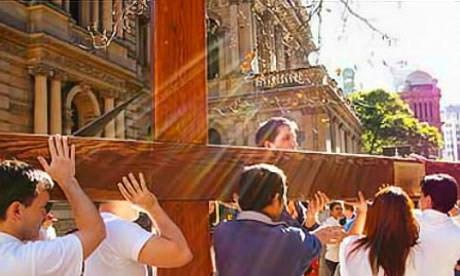 Des a member of the Marist pastoral team at Our Lady of Lourdes, Palmerston North, is on loan to St Pat's as part of the New Zealand province's contribution to the Marist Asia Pacific on-going renewal programme for young Marists in the Asia-Pacific area.
Des is replacing Kevin Redmond who is going to Marist Aboriginal Mission at Macksville to replace Paul Sullivan, who is working with the renewal programme for three months.
Michael Sullivan will replace Des for the remainder of the year in Palmerston North.