Justin Taylor was awarded an honorary doctorate by the Pontifical University of St Thomas Aquinas (Angelicum) in virtue of his significant contribution to biblical scholarship particularly at the Ecole Biblique of Jerusalem.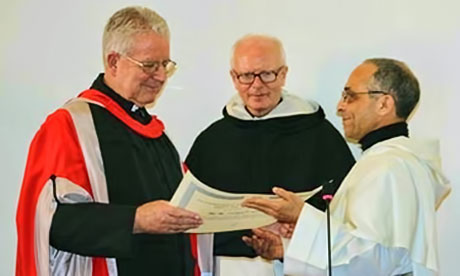 The Superior General of the Society of Mary, Fr John Hannan, along with Marists, Alejandro Munoz, Craig Larkin, Fred Bliss, Gerard Hall and Tim Costello, joined a significant turnout of Dominican friars, including the Master General, and Angelicum university students to hear Justin's lecture, "Reading the Bible in the time of the Cure of Ars".
The Dominicans paid great honour to Justin by the tributes not only to his academic competence but to his qualities as a religious and as a human being.
Tim Costello described the occasion as "splendid'.
The award took place on Tuesday 16 November.