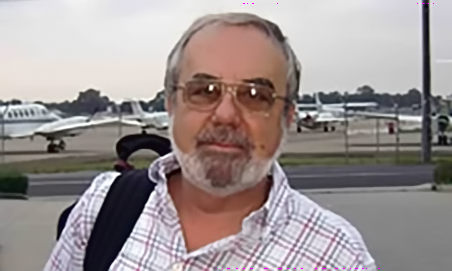 A campaign led by Australian Marist, Fr Jim Carty means asylum seekers in Sydney will be given travel concession cards enabling them to access services and support.
New South Wales Premier, Mike Baird, announced the travel concession move last week.
Fr Carty, who is Coordinator of the Marist Asylum Seeker and Refugee Services, applauds Premier Baird's decision to grant the concession.
Unable to work and receiving only A$412 a fortnight in benefit income, most asylum seekers in Sydney are living below the poverty line, he said.
"NGO services offering asylum seekers assistance, particularly with health and medical care, trauma rehabilitation, language classes and other vital services, are spread out across the city.
"But the cost of getting to each of these services and receiving the help they need made accessing these services extremely difficult and simply added to the stress of what are already traumatised people.
"It is also important for asylum seekers, especially those with families, to be able to access food banks such as Oz Harvest," Fr Carty said.
However Fr Carty is playing down his role.
"I was invited to be a part of the launching of the project and followed it up with accessing some pulpits to promote it.
"Ray (Fr Ray Chapman), allowed me to use the homily time at all 11 masses one Sunday at St Pat's in the city.
"Given the current climate in Australia, the response was quite remarkable", he said.
Labelling the almost six-month campaign as "very much a collegial effort mostly carried out by young energetic committed people in the Sydney Alliance", Fr Carty said the Alliance collect hundreds of thousands of used ticket stubs as well as receipts for travel on smart cards.
Having collected the stubs and travel receipts they were sent to the NSW Premier, Mike Baird and Transport Minister, Gladys Berejiklian, who also received many thousands of email messages in support of asylum seekers being granted the cards.
Fr Carty has worked with refugees and asylum seekers for more than 35 years.
Sources