Dr John Honner will undertake an external review of all levels of government in the Society of Mary.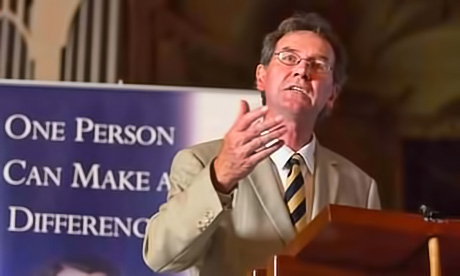 Dr Honner was appointed to the position by Marist Superior General, Fr John Hannan, a move which responds to the request required by the Society of Mary's 2009 General Chapter.
The General Administration invited submissions from four prospective candidates.
Dr Honner is a former rector of the Jesuit Theological College in Sydney, was Vice-President of the Australian Theological Association and is a former editor of Pacifica, a scholarly peer-reviews journal of Christian Theology.
He is currently the Director of the Edmund Rice Community Services and serves on the Pastoral Planning Steering Committee of the Diocese of Wollongong. Dr Honner has expertise in community services and organisational management, and has assisted several ministries in the Diocese with their strategic planning.
Dr Honner has also helped the Marist Fathers' Australia provincial administration with its strategic planning, as well as facilitating a number of provincial meetings and he will be in Rome during the Annual Review Consultation in September to meet with the General Administration and each of the major superiors.