The Marist Superior General, Fr John Hannan arrived in New Zealand late Monday afternoon to begin the formal visitation of the province. By Tuesday afternoon he had completed visiting one community and by later that week had met for two days with the Marist Provincial Council, attended two social gatherings and completed his second community visitation.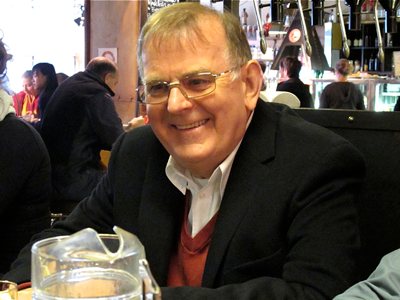 His primary purpose for being in New Zealand is to visit the 130 Marists in 30 communities located around the country. He will be in New Zealand for six weeks, and although only being here for a few days, John's warm easy manner means people relax in his presence and are enjoying meeting him and spending time in his company.
John has kindly timed his visit to coincide with the 125th Jubilee of St Patrick's College Wellington. St Patrick's College was founded from St Mary's College Dundalk, where John was educated as a pupil and spent some time on the staff, he is looking forward to being a guest of the New Zealand province at the Grand Jubilee Dinner and Jubilee Mass on Sunday.
New Zealand is the first Marist province John has officially visited, and he is the first Superior General to undertake a formal visitation of the New Zealand Province since the 1980's.
Another first, he is the first Superior General to bring with him, as support, his favourite, the Irish Rugby Union team who are in New Zealand to play one test against the All Blacks on 12 June.