The delegates at the Society of Mary's General Chapter in Rome have elected John Hannan as the 13th Superior General of the Society.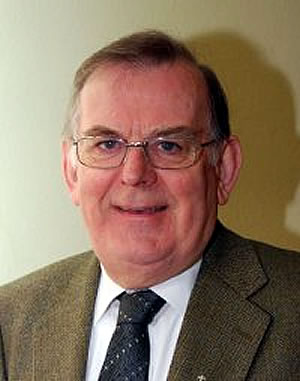 Fr Hannan an Irish Marist, comes to the General Administration with a wealth of experience, twice being Provincial Superior of Ireland and currently serving as Provincial Superior of the combined European province.
Chapter Delegates too, from around the world recognised Fr Hannan's obvious administrative strength when on the first day of the Chapter he was elected to the Chapter's Steering Committee.
As well as his administrative ability, Fr Hannan has extensive experience in a wide range of ministries including, Formation, retreat work and education. When in schools he was both a dean of discipline and a school principal.
Fr Hannan was professed a Marist in 1963 and ordained a priest in 1968. He is aged 66 and speaks both French and English.
In congratulating him on his appointment, the outgoing superior general Fr Jan Hulshof "wished him God's richest blessing for his ministry of leadership of the Society for the next eight years," and called on Fr Hannan to "rely on the support of Mary, the first and perpetual superior of the Society."
Fr Hulshof assured his successor his religious obedience and fraternal collaboration.
The Society of Mary's Constitutions outlines the role of the Superior General as a ministry of responsibility and care for the whole Society and for each of its members, and identifies his key tasks as seeing the Society grow and develop, ensuring it is governed effectively and that it is wisely led.
Exact details of when Fr Hannan will formally take up his ministry as Superior General are still being worked on.
Speaking from Rome, New Zealand Provincial, Fr Brian Cummings was delighted with Fr Hannan's election. He said that, "the New Zealand Province looked forward to the leadership of our 13th Superior General and to welcoming him to the Province in due course."