Marist Fathers' Superior General, John Hannan has all but wound up his visitation of the New Zealand province, meeting up with seven Marists on Saturday and catching the St Pat's 1st XV defeat Scotts College, 74-0. He's having Sunday off.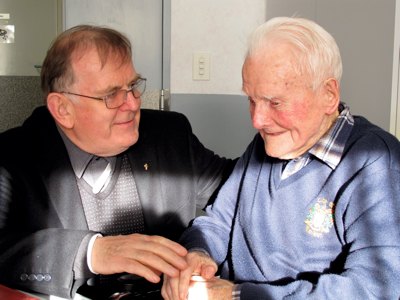 During the week he covered in excess 1,200kms, visiting Marists in Wellington, Palmerston North, Hawkes Bay, Wairoa and Otaki, a Maori mission station since 1844.
Commenting on his visitation of the New Zealand province, Fr Hannan said, "It's truly is an extraordinary experience to be in a conversation with men who have given their lives so generously. I feel very privileged".
This week Fr Hannan meets with Brian Cummings, the Provincial and later with the Provincial Council to give an initial report on his visitation.
Towards the end of the week he will meet with Archbishop John Dew, Bishop of Wellington and Metropolitan of New Zealand.