Marist Superior General, Fr John Hannan, has begun his four‐month visitation of the province of Oceania.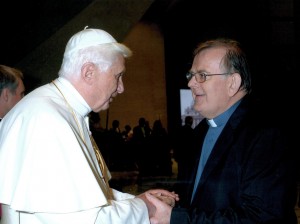 Arriving earlier this week at "Oceania House", Sydney, Australia he began interviewing the members of the province  visiting or residing in Australia.
Now in Suva, Fiji, on Friday he met with the Oceania provincial council and provincial-elect, Ben McKenna.
During the four months of visitation Fr John will be accompanied by General Assistant Fr Lote Raiwalui.
Outside of France, it was the mission of Oceania and New Zealand that particularly defined the Society of Mary. With the Catholic Church well established elsewhere in the world, Rome turned its attention to the South Pacific and the Holy See entrusted its evangelisation efforts of New Zealand and Oceania to the Society of Mary.
Fr Hannan visited New Zealand in 2010. He asks for prayers for the success of the visitation of Oceania.