The Superior General has spent his final week in the country maintaining the same hectic pace he established in the first week of Visitation.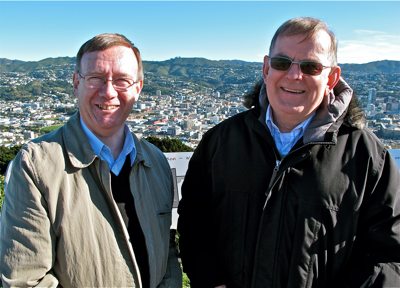 Events in recent days have included a meeting with the Provincial, Brian Cummings to report back on the Visitation, the Wellington Regional Meeting on Tuesday evening, verbal feedback to the Provincial Council on Wednesday, a wrap-up of individual visitation and a meeting with Archbishop John Dew on Friday.
John flew to Auckland on Saturday afternoon, went to Eden Park to see the might of the All Blacks defeat South Africa and flew out Rome (via a stop-over in Hong Kong) on Sunday morning.
John has been a great blessing to the Province in his time with us and we wish him a safe and relaxing trip back to Monteverde.