The newly elected Superior General of the Society of Mary, Fr John Hannan has confirmed that he will make a Visitation of the New Zealand Province from approximately 1 June until 8 July this year.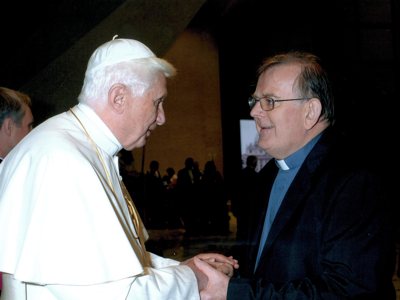 As well as being a great opportunity to welcome the new General within the first year of his taking office, his visit has special significance in that it will be the first formal Visitation of the Province by a General since the days of Fr John Jago, some 16 or more years ago.
Fr Hannan is keen to have the opportunity to meet individually with each Marist while he is here; there will also be Regional Marist Meetings with him.
Phil Cody is taking responsibility for organising the timetable for John's visit..