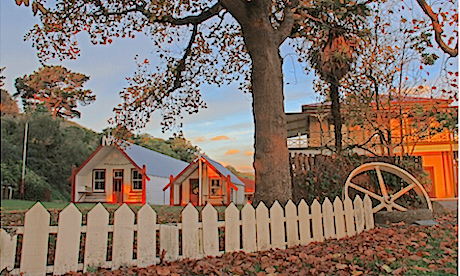 Cardinal John Dew, the Archbishop of Wellington, has announced that as from 1 February 2016, the Archdiocese will take responsibility for the pastoral care of the parish of Saints Mary and Joseph in Otaki and Levin.
Dew has thanked the priests and brothers of the Society of Mary for their pastoral care and leadership in Otaki which the Society of Mary has provided almost continuously since 1844.
The Society only recently took up care of the larger new parish of Sts Mary and Joseph, which combines both Otaki and Levin.
But because of the ageing of its priests and brothers the Society of Mary has found it can no longer provide a religious community to minister to the pastoral care for the parish.
"Given the long history of the Marist presence in this area, this move is not something that we have approached lightly or rashly," said Father David Kennerley, the provincial of the Society of Mary.
"Indeed, it is with great sadness and regret that we have made this decision."
Society of Mary will continue to offer its assistance to the parish and the greater Wellington area in Maori Pastoral Care.
Source: Originally appeared in CathNews