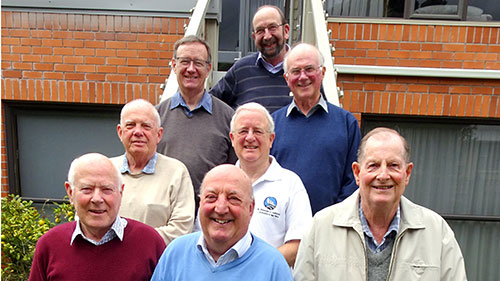 In the first week of November Pā Maria hosted a number of Marists from around the country for a guided retreat entitled "Chosen From the Beginning".
Incorporating Scripture, the Constitutions, writings from Pope Francis and Marist scholars the material presented each morning focused on key Marist themes.
In addition, the participants watched together a daily movie as a means of aiding their awareness as to what they found personally both life-giving and life-taking when reflecting on each theme.
The themes and movies chosen were:
Bearing the Name/A Gracious Choice – "Whale Rider"
Hidden and Unknown – "20 Feet From Stardom"
Instruments of Mercy – "Letters to Father Jacob"
A New Church – "Babette's Feast"
Of One Heart and One Mind – "Of Gods and Men"
In praying with rather, than about, these key Marist themes, the invitation was to focus on one key question throughout the week: "Why am I a Marist today?" In other words, "What am I being called to – both personally and in terms of my ministry – as a Marist today?"
Led by Brian Cummings and Kevin Head, the retreat aimed to offer "a new way of praying with familiar truths" – based on the very positive written evaluations of those who take part, this aim was achieved.