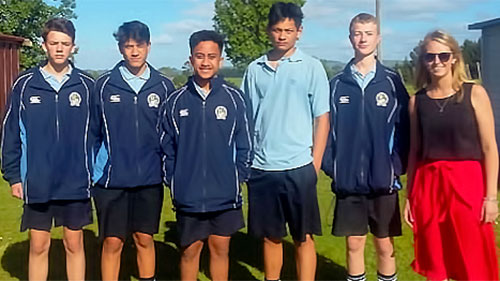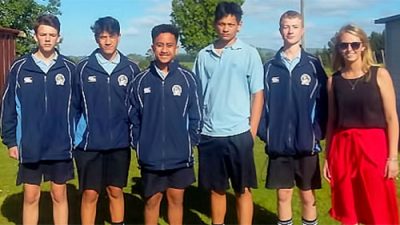 I cannot expect students to grow into good young men if I'm not willing to demonstrate the behaviours myself says Jessica Bryan, a Marist teacher at St Patrick's College Silverstream.
Ms Bryan says she relates her day-to-day attitude to a quotation she found from Marist founder, Jean Claude Colin.
"There is a constant and shared desire for an education based on everyday life, where the quality of life and of relationships is as important as the quality of teaching.
"It's not just a question of giving knowledge and of transmitting the faith, but also forming men and women who are responsible, solid and prepared to take their place in society."
She says Jean Claude Colin's view of education has become something of an educational philosophy for her.
Besides teaching, Ms Bryan is also involved in mentoring the Manaakitanga Leadership Pou which looks after things such as charity events, pastoral care, and community involvement.
Part of the College's Youth Ministry team Ms Bryan has involvement in planning Masses, retreats and anything related to the special character.
She also manages the 3rd XV rugby team.
Ms Bryan grew up in Sydney, where her family has close historical links with the Marist Parish, St Patrick's Church Hill.
Attending Marist Sisters' College, Woolwich, in her last year at school, she participated in Marist Youth Leader in Christchurch.
The following year she joined the Marist Youth Leader team.
Graduating from University 2015, Bryan took up a teaching position at St Patrick's College, Silverstream.
Ms Bryan says she loves teaching and being involved with St Patrick's College Silverstream, as it provides her with many challenges and opportunities.
She says it's very easy for her to "be Marist" in my work as I am lucky enough to be teaching in a Marist school surrounded by some pretty passionate Marist educators.
Source: CathNews