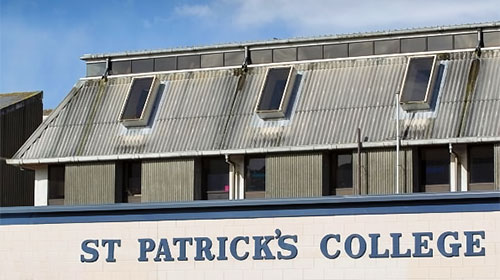 St Patrick's College Wellington has to encapsulate asbestos in the school's roofs or replace them.
These are the results of the Ministry of Education and WorkSafe's findings into traces of asbestos in St Patrick's College's roofs and walls.
While the school would prefer they're removed, multiple air quality tests showed the asbestos levels were not a concern, College rector, Neal Swindells told the DomPost.
The DomPost reports that swab tests in hard to reach places resulted in positive asbestos tests but the areas had been cleaned by licensed asbestos cleaners and retested.
"The worry is the asbestos will still come out of the roof", he said.
The college, constructed in the mid-late 1970's and roofs of four of its main blocks are beginning to break down with fibres being released into the air.
While not having to, the College was closed for three days last week.
The closure was precautionary.
The school's proprietors are responsible for the maintenance of the property and are looking to see what can be done.
Sources: DomPost