The on-going effect of the Christchurch earthquake opens the way for the girls of Marian College Christchurch to attend St Bede's, the all-boys Marist College in Christchurch.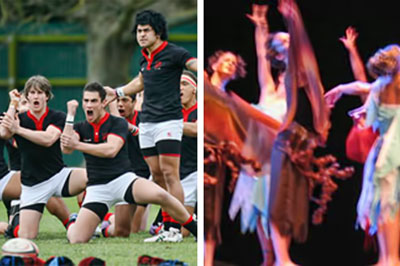 Marian College, a Catholic girls College with approximately 450 students, has been severely affected by the earthquake and will likely not be able to operate on it's present site for the best part of a year.
St Bede's Rector, Mr Justin Boyle said, "It took just one look at the damage to the grounds and buildings to realise their situation, so I made the offer".
The Minister of Education, Anne Tolley gave her consent to the Marian girls attending St Bede's College, provided both schools agreed.
The provincial, Brian Cummings consented to the proposal and this week the Boards of Proprietors and the Senior Administrations of both Colleges have been working through the practicalities.
The colleges are currently in discussion with the Ministry of Education and Catholic Education Board to erect a separate administration Hub for the Marian senior administration and staff.
It is likely that St Bede's will operate from something like 8.00am – 1.00pm and then Marian from 1.30pm – 6.00pm daily.
St Bede's students will lose one 50 minute class a day, however the college intends to make up for the time lost by using the boarders dining room to provide study facilities for all day students but particularly those whose homes have been damaged.
Mr Boyle is optimistic about the new arrangement. "It could be the academic standards improve".
Related links
Minister of Education – Anne Tolley